About
MAGNOLIA LOUNGE
Magnolia Lounge. The epitome of sleepwear elegance, comfort and luxury, made by professionals with over 20 years of experience who know their stuff.
We launched ML in the spring of 2009 with the belief that pyjamas deserve to feel comfortable, look beautiful and last for the long haul. With 19 wonderful collections released to date, we have strived to design ladies sleepwear that makes each person feel spoiled beyond their wildest dreams. Our fabrics are of the highest quality using breathable Cotton, Bamboo, Modal, and Viscose/Cotton and several other blends to guarantee each piece feels soft and light to wear, allowing you to sleep and dress better than ever. We offer a plethora of styles to suit each individual taste and preference with matching pyjama sets, chemise and nighties, as well as dressing gowns and individual pieces for a more signature look. 
Our collections reflect current fashion trends through their prints, but are loyal to classic ensembles and designs that never go out of style. They are sustainably made and refined for women looking for that extra something without the ridiculous price tag. We create sleepwear that makes you look forward to going to bed, no matter the weather or the day you have had. Thank you for allowing us to create sleepwear as lovely as you are and we hope to continue to lounge with you in the future. 
Because with us, sweet dreams really are made of these... 
Introducing
YOUNG SPIRIT
Meet Young Spirit. Our new sister sleepwear and lifestyle brand launched in 2019 who take pride in making fashion forward creations from sustainable, high quality materials. Our designs radiate energy and fun, drawing inspiration from classic stories including Alice in Wonderland and Peter Pan, along with eye-catching prints and patterns that make bedtime all the more exciting. Although we are young at heart we have many years of experience in our fabric sourcing, design operations and manufacturing, prioritising quality in each stage of production. Because we know that comfort and quality deserves to go beyond what you wear to bed, we also specialise in stylish travel essentials, accessories, home and dinnerware as well as gifts for the most special of occasions. Our pieces are made from sustainable materials and designed to add a modern touch to iconic imagery, honouring the old and embracing the new. 
Each of our products are thoughtfully designed by a dynamic team, passionate about igniting a spark in everyone, no matter their age or interests. As the future of sleepwear and lifestyle releases new and exciting collections regularly, we are committed to being a destination for trendy products, sleepwear and loungewear that people of all ages are proud to invest in and can truly enjoy for years to come. We invite you to explore our affordable range and find the pieces that bring out your own young spirit.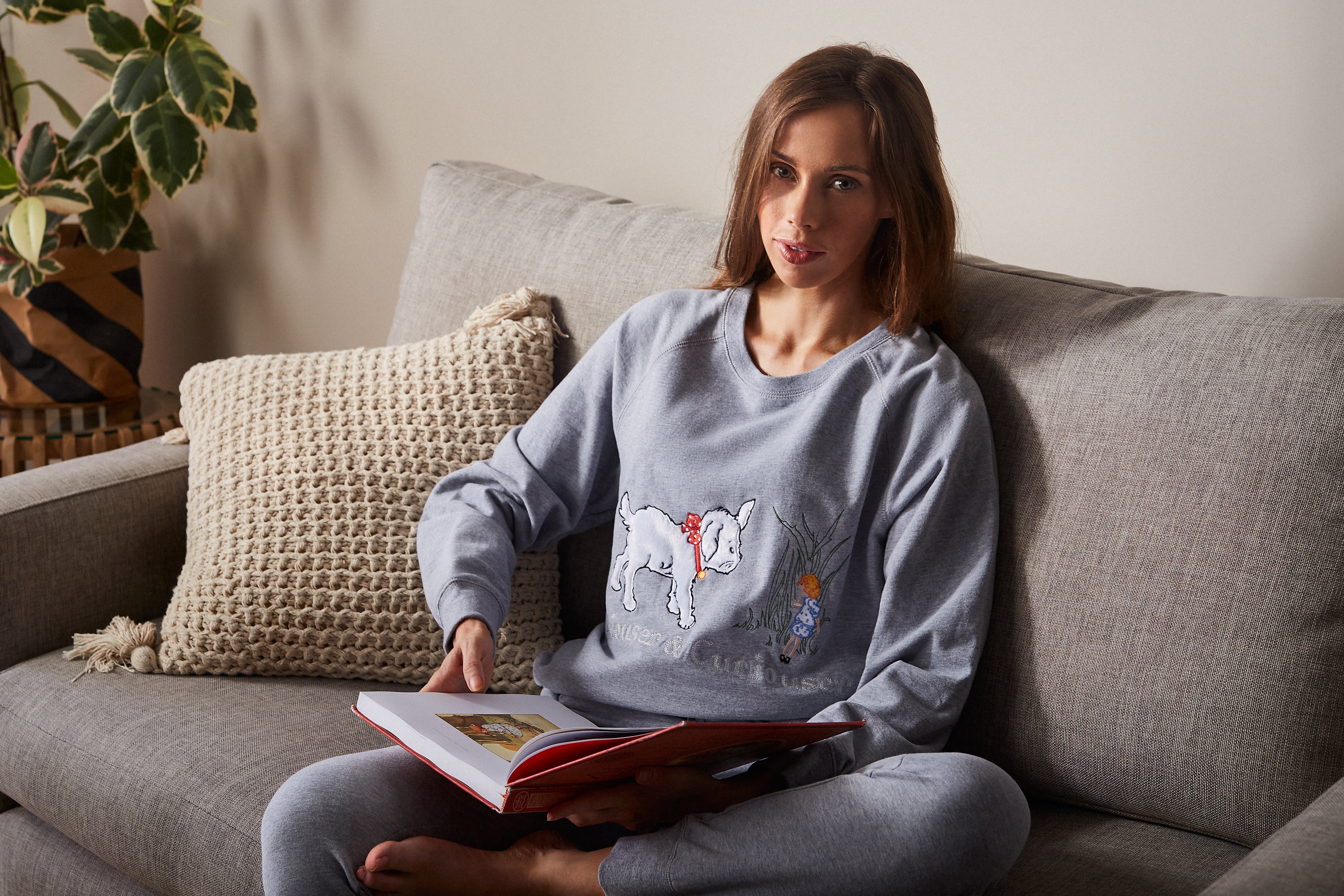 About
OUR COMPANY
With a dream of using the best quality fabrics to create beautiful apparel that could be loved and worn with confidence, we founded our very own Melbourne apparel manufacturing and importing company in 2004. In over 16 years we have built not only a talented and forward thinking in-house team but numerous collections that are innovatively printed, constructed and designed to be relied upon. 
With our passion and commitment to creating excellent pieces in every sense of the word, this has enabled us to supply our clothing to leading Australian sleepwear brands and National Department Stores for a larger consumer base to enjoy. We have built a relationship with them that is cemented by our professionalism in delivery and handling of production, a unique aspect of our company made all the more effective by our decision to work directly with our overseas fabric suppliers, printers and garment factories to ensure our standards remain high and are followed perfectly.
In 2009 we created our own women's sleepwear label Magnolia Lounge for women wanting classic, elegant designs that were affordable and made with care. Magnolia Lounge is feminine, stylish and made for complete comfort, releasing biannual sleepwear ranges to meet with seasonal changes and new innovations in sleepwear design. 10 years later we took another leap of faith launching our next brand Young Spirit in 2019. Young Spirit is the younger sister brand of Magnolia Lounge, featuring some of its licenced prints, sleepwear and loungewear range through a modern lens, also offering accessories, travel and giftware for those with an affection for quirkiness and youthful energy. 
We are beyond proud to present our brands and collections to you and look forward to what we can achieve for our customers in the apparel and lifestyle spaces.